Do you get asked every year what you'd like for Mother's Day?
Me too! And I always struggle . . .
So I put together this printable to make asking for what you want this Mother's Day easier!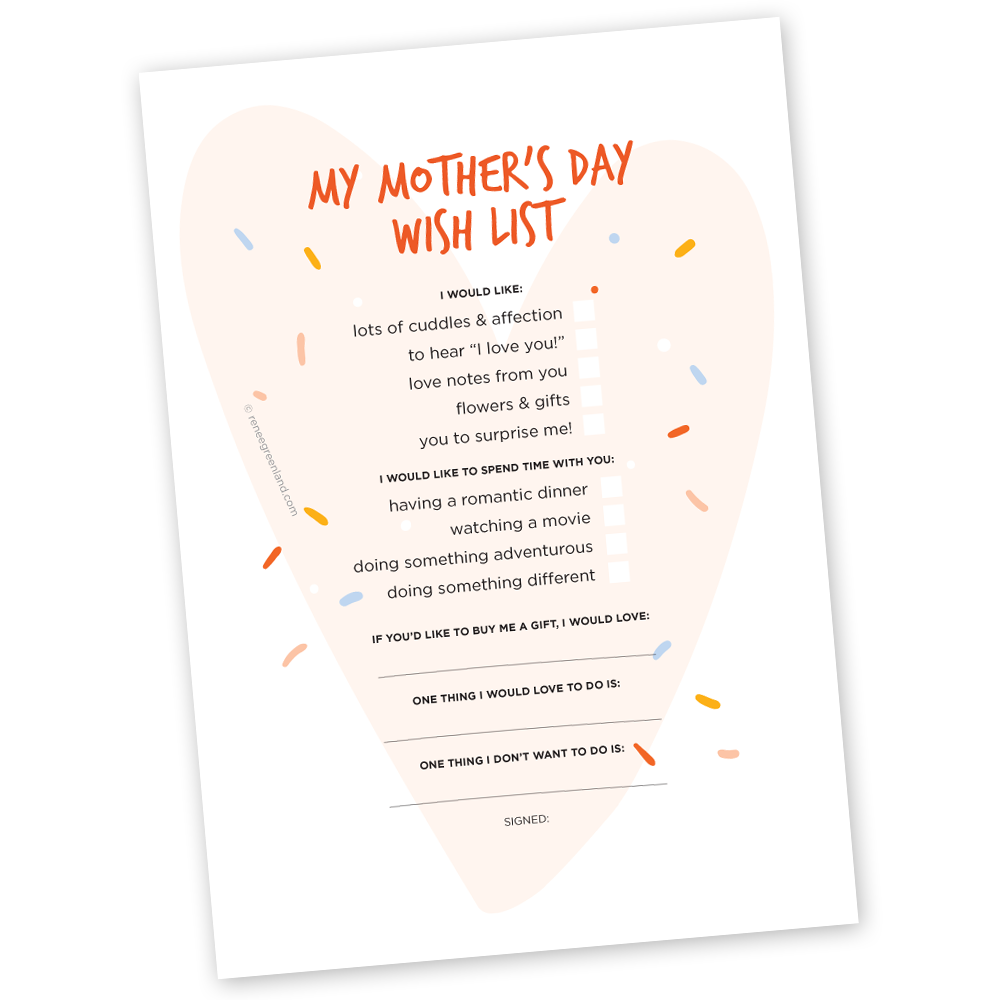 Tick what you'd like, whether it's flowers and gifts or breakfast at your favourite cafe. Tick how you'd like to spend your time, whether it's doing something adventurous or being with family.
And avoid receiving gifts you don't want by filling in the space for 'If you'd like to buy me a gift, I would love:'
This Mother's Day Wish List comes in TWO VARIATIONS – one for you to give to your partner and one for your kids (maybe). All you have to do is print it off and tick the boxes for the things you want.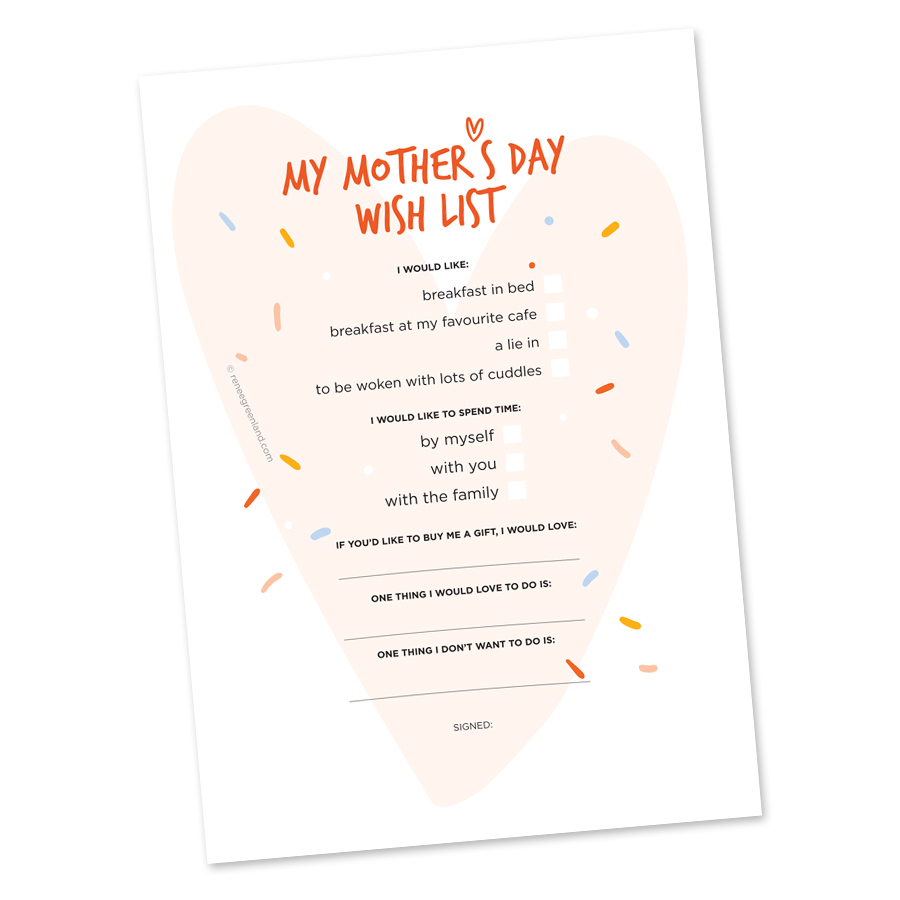 You can grab your free copy here:
I hope you have the Mother's Day you ask for!