Anyone with a birthday falling between 23 September and 22 October is considered to be a Libra. Meaning their Sun Sign, Zodiac Sign or Star Sign (whatever you want to call it) lies in Libra on their natal birth chart.
My youngest boy is a Libra and so I've got to get organised with planning his special day AND a suitable gift.
Now . . . I have a thing with gift buying. I prefer thought out and heart felt gifts and so this is how I treat my gift giving too. I'm not going to waste time and money buying a gift that has no meaning or value to the person receiving it. After receiving too many disappointing gifts that I have to be grateful for, I just can't do it anymore LOL.
Since learning more about Astrology, I'm finding that by knowing people's star sign the gift buying process can be a whole lot easier, or I have a starting point at least.
Librans are lovable artists, the peacemakers and problem solvers. The ones who like things to be balanced, fair and in harmony. They are easy going and charming. AND with their ruling planet being Venus, LOVE and BEAUTY are keywords we can think of when buying gifts for them.
I want to set the scene for your Libran . . . think beautiful hikes, exquisite flowers, interesting wine, going out and being social in light and airy spaces. Think music, art, design and architecture.
Now, because Libra Season is upon us, I've done the research to make the gift buying process easier for the both of us.
Here are some unique Libra gift ideas I thought might inspire us: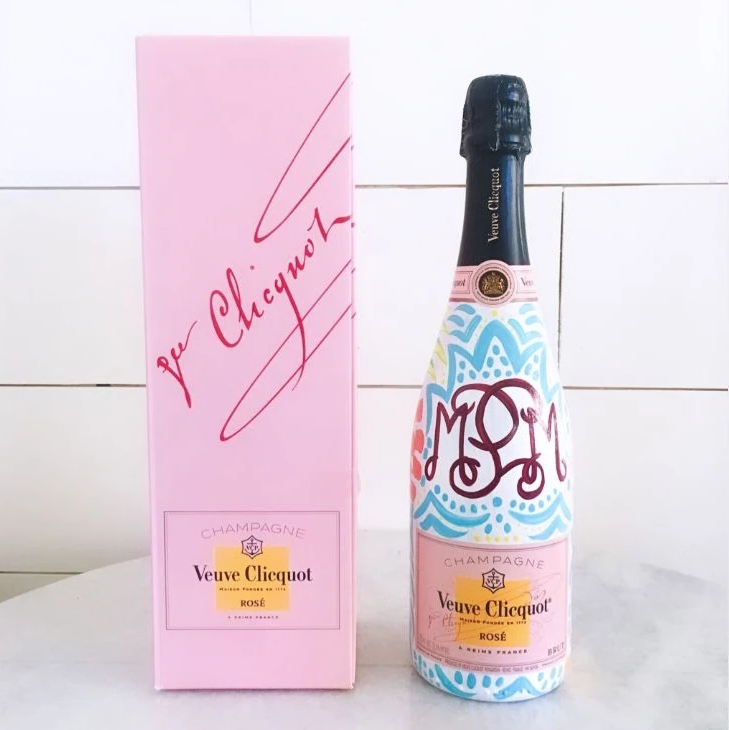 A personalized bottle of Veuve Clicquot from @shopwinedesign
OMG this would be perfect for the adult Libran! Not only is it personalized, it's Venutian pretty AND they can pop the bottle with the friends they LOVE.
A personalized piece of jewellery from @mynamenecklace
Librans LOVE jewellery! Remember they love all things beautiful. So a necklace, bracelet or ring would make a perfect gift with the personalization being the 'icing on the cake' so to speak. AND My Name Necklace has jewellery options for men and kids too which are affordable and gorgeous.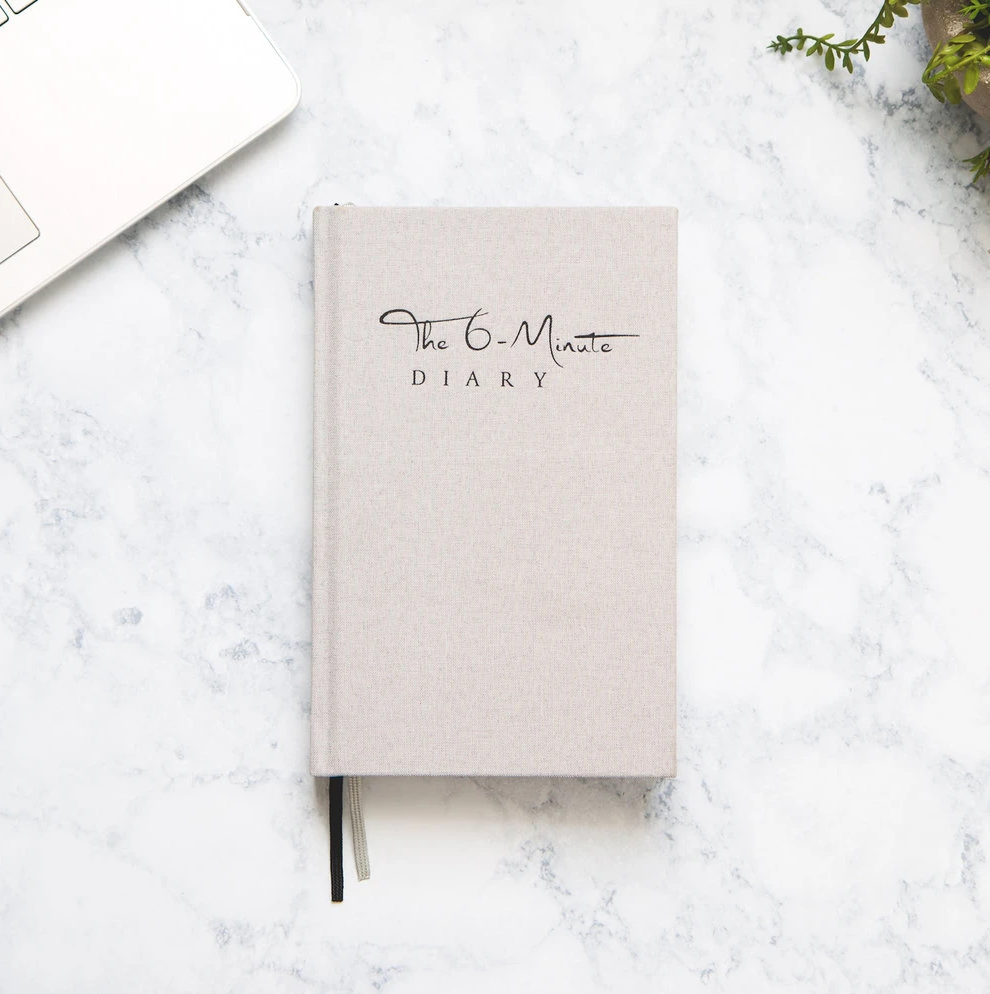 The 6 Minute Diary from @createurbestself
This 6 Minute Diary teaches people how to use 3 minutes in the morning and afternoon to write down beautiful things they have experienced daily. Perfect for the Libran who likes to fill their time with social events rather than journalling for hours.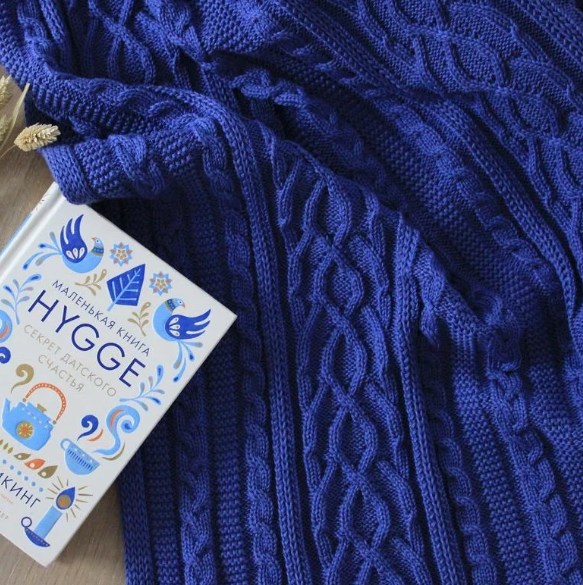 A personalized wool blanket from @hug_me_knitwear
These blankets have great reviews and something like this is perfect for a Libran because they LOVE all things beautiful, comfortable and cozy. Plus it'll have their name on it so they'll FEEL extra special. With ten colours to choose from, for your Libran I'd go with either mint, aqua, baby pink or coral . . . the colors of Venus! Seriously, who doesn't love a knee blanket?! Or is that just me LOL.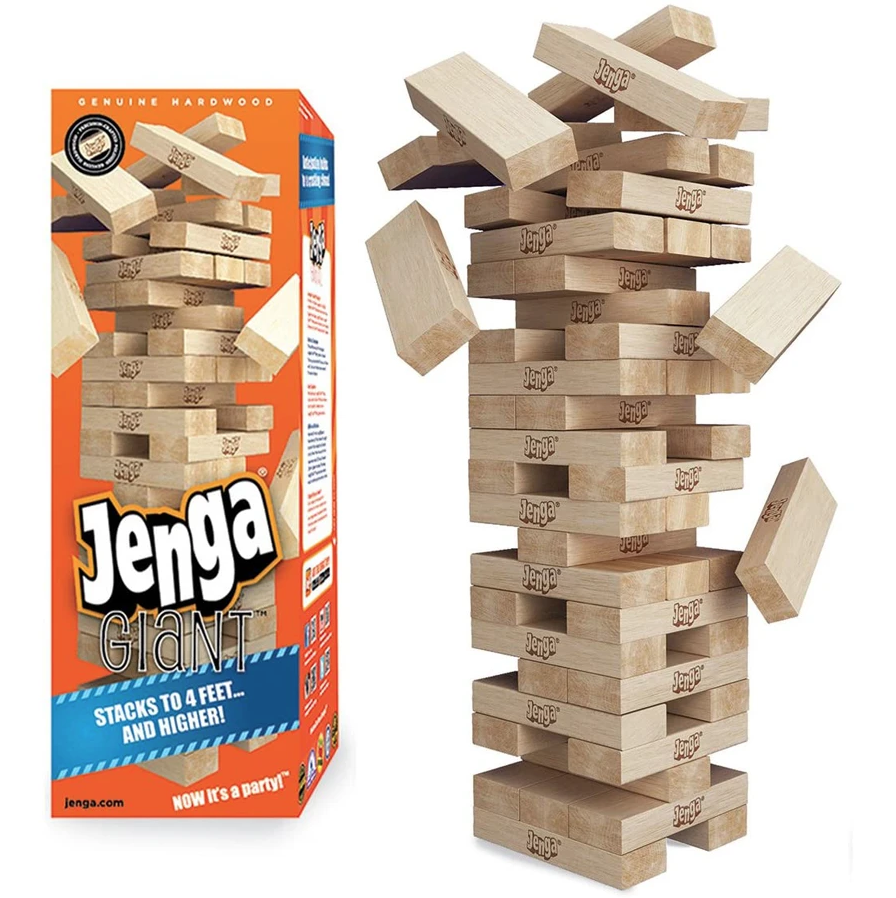 I love games and so I wanted to pop Jenga in here too! Not only is this game a great gift for the star sign that loves all things balance and harmony, it's also a game to play with others and we know how much our Libran loves being social. Wink, wink!
And finally, I couldn't not mention my Soul Vision posters that I create.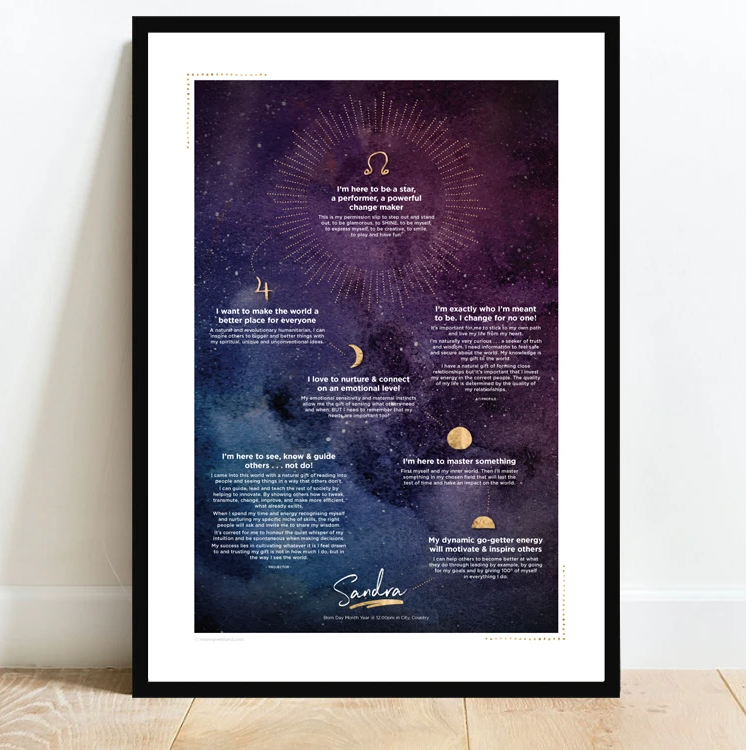 A personalized poster from Me
Librans LOVE things that make their homes look beautiful, and who doesn't love feeling unique and special?! These posters are literally one-of-a-kind because they use a person's birth details for the content of the poster. With different design and color options available, these make a beautiful and thoughtful gift.
So . . . are you inspired to go shopping for your Libran? I know I am LOL.
Who's birthday have you got coming up? What did you buy them? I'm totally curious to know.
Have fun shopping for your Libran!